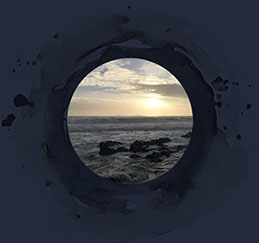 CONSULTING ROOMS
Dr. Hannetjie Van-Zyl-Edeling
082 460 4575
Courageous conversations and timeous planning can improve your response-ability in challenging circumstances.
Courageous conversations are about facing and dealing with personal-and relationship challenges and changes in an honest and straight-forward way.
They:
Require deep communication to improve the well-being of all parties concerned about subjects that are often avoided;
Help us plan, find closure, peace and acceptance; and
Help create a sense of personal agency.
The context for such a conversation can be therapy, mediation, or when one is confronted with life challenges and changes, where honest appraisal of the situation can assist in planning the road ahead.
It is about avoiding, as much as possible, nasty and unplanned surprises along the way that may be very disruptive and unnecessarily stressful. It is also about organising one's life whilst in a resourceful state, to allow for proper attention to whomever or whatever when a crisis hits.
Follow Dr Hannetjie on Pinterest for more interesting tips and information:
INFORMATION TO BE USED AT YOUR OWN RISK.
Any suggestions or opinions voiced in these pages are those of the authors, and in no way to be constructed as final treatment advice. They are intended as a starting point to develop your own preparation and treatment plan. Please consult your medical and/or psychological experts or caregivers to fine-tune the advice and suggestions for your own unique needs.